ABOUT THE ASSOCIATION OF LAGOS LANDSCAPERS
Welcome to the Association of Lagos Landscapers, a group dedicated to the landscaping and horticultural excellence of Lagos, Nigeria.
The Association of Lagos Landscapers (ALL) is a professional association that comprises registered landscape companies that design, build and maintain gardens and parks in Lagos State, Nigeria. We are committed to providing a healthy outdoor environment for the state in particular, and Nigeria in general.
By pooling resources and ideas together, ALL aims to deliver higher quality service and ensure that all members meet the highest possible standards in the design, build and maintenance of parks and gardens in Lagos State – for both public and private clients.
Read More
Services Our Members Offer
Professional Landscaping & Maintenance
Lawn & Garden Care
Lawns and gardens are the focal points of most properties, and upkeep is essential to maintain a pristine look you'll be proud of. 
Stone & Hardscaping
Spice up your property outdoors & open spaces with a unique & beautiful garden structure with the help of our specialists.
Planting & Removal
We can help you select the best flowers & trees for your needs or safely & quickly remove any obstructing tree. 
.
Irrigation & Drainage
Water is the key to the appearance and well being of a lush green lawn, a productive garden or a landscape filled with trees, shrubs and flowers.
Garden Cleanup
Keeping your garden clean and organised helps you fully enjoy all the benefits it offers., including spending as much time as you can there!
Groundskeeping
A well-manicured landscape is an asset in a public park, business premise or home. It's essential to have your landscape and garden well-maintained over time – like an African safari park.
Want to Become an ALL

MEMBER?
The Association of Lagos Landscapers welcomes all garden designers, landscapers, arborists, grounds maintenance contractors, suppliers, and training providers. You can contact us online today to learn more about how we can help your business.
The ALL welcomes everyone interested in gardens and landscape design, or just gardens in general, who supports its purposes and gets involved in its activities. 
Membership includes professional landscapers, corporates and students. Other members of the public based in or outside Nigeria can also join as 'Friends' of the association.
Click the button below if you are a professional landscaper, designer, gardener or supplier to the industry and would like to become a member of the association. 
Message from the

PRESIDENT
The distinguished members of the board of trustees, my honourable exco members of the fourth estate of the realm, ladies and gentlemen.
It is a great pleasure and privilege to address you post-election of our noble Association of Lagos Landscapers.
This address becomes necessary in order for me to communicate officially with us for the first time as your President after the general election.
Firstly, I thank you for the opportunity you have given me to lead our great association, your demonstration of confidence in my leadership is well appreciated and not to be taken for granted.
Let me assure you that, I am committed to fulfilling my electoral promises. I am hereby seeking your utmost cooperation and team spirit in order for me to achieve the electoral promises espoused on the election day.
Secondly, the job of building a virile association as ours starts now and we must all come together for the task of building our association. I can't do it all alone, just as a tree cannot make a forest. I have no doubt that the great members of this noble association are ever willing to offer their invaluable knowledge and experience and wisdom for the betterment of the Association of Lagos Landscapers.
I thank you all once again while hoping that we are poised for a great tenure in office under my leadership.
Up Association of Lagos Landscapers.
Olusola Adekoya
President
Cynthia Agbobu
Vice President
Alade Olawale
General Secretary
Chika Obioha
Assistant General Secretary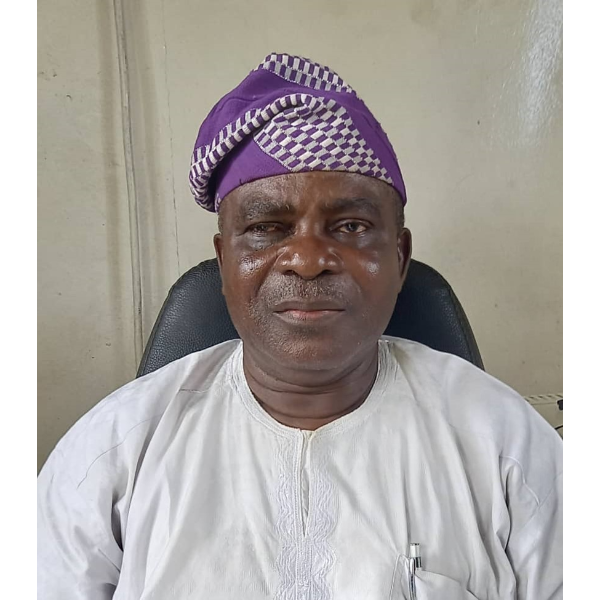 Olufemi Adenuga
Treasurer
Aderemi Sanmi Banjo
Ex Officio
Victoria Durugo
Ex Officio
Richard Sogade
Pioneer General Secretary
Dr. (Mrs) Titilayo Anibaba
Chairman, Board of Trustees
Senator Anthony Adefuye
Member, BOT
Abosede Aduke Jaiyesimi
Member, BOT
Elder Moses Adelowokan
Member, BOT